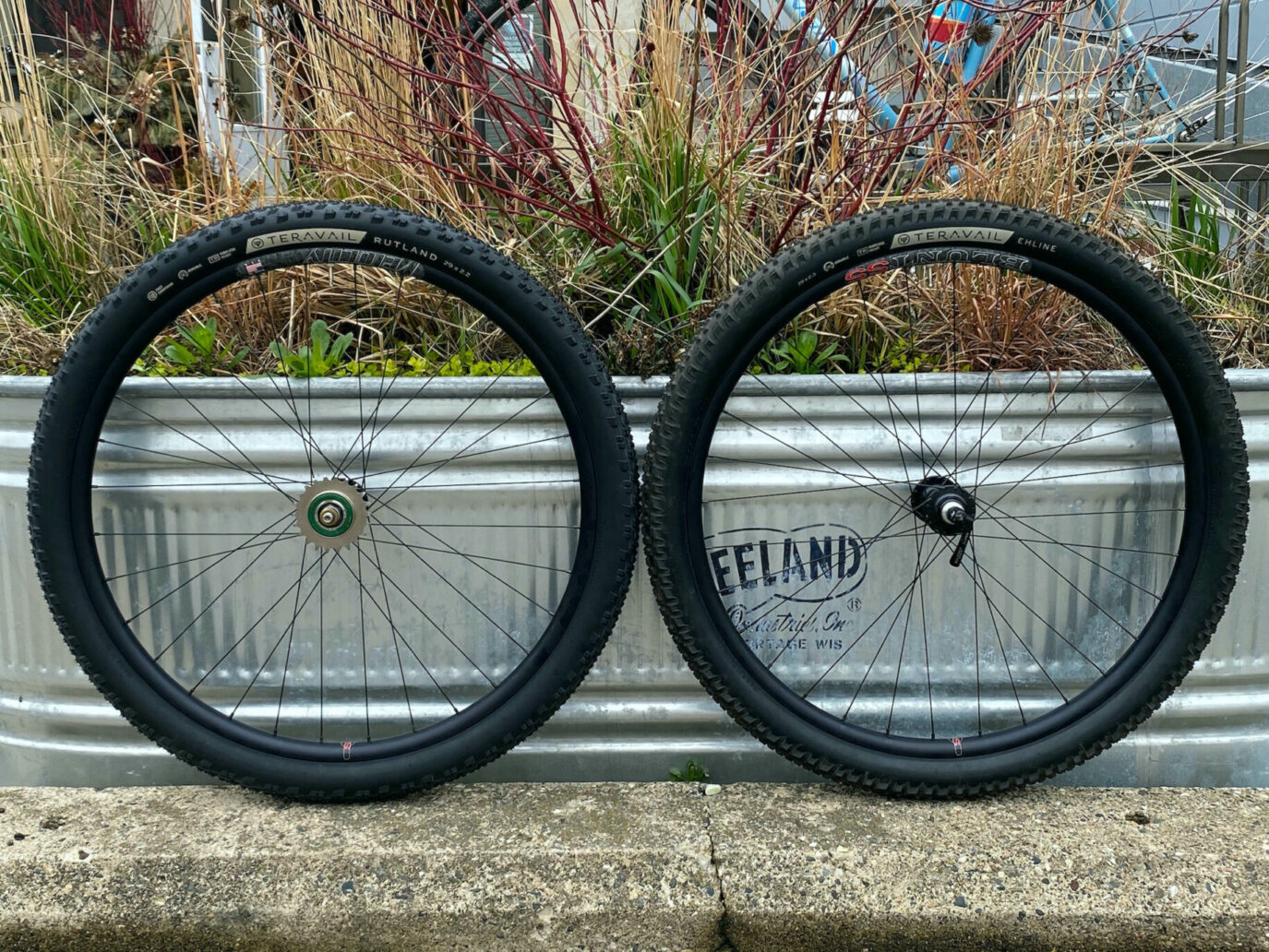 Up Front
I've had a Steve Potts singlespeed for a bit over 10 years now. It was time for a refresh in the wheel and tire department. The hubs are from Paul Components. The rear is a standard disk WORD, these have been around forever. The front is a particular hub in that it is 135mm wide, rather than the usual 100mm. This keeps the wheel very stiff and responsive for its light weight.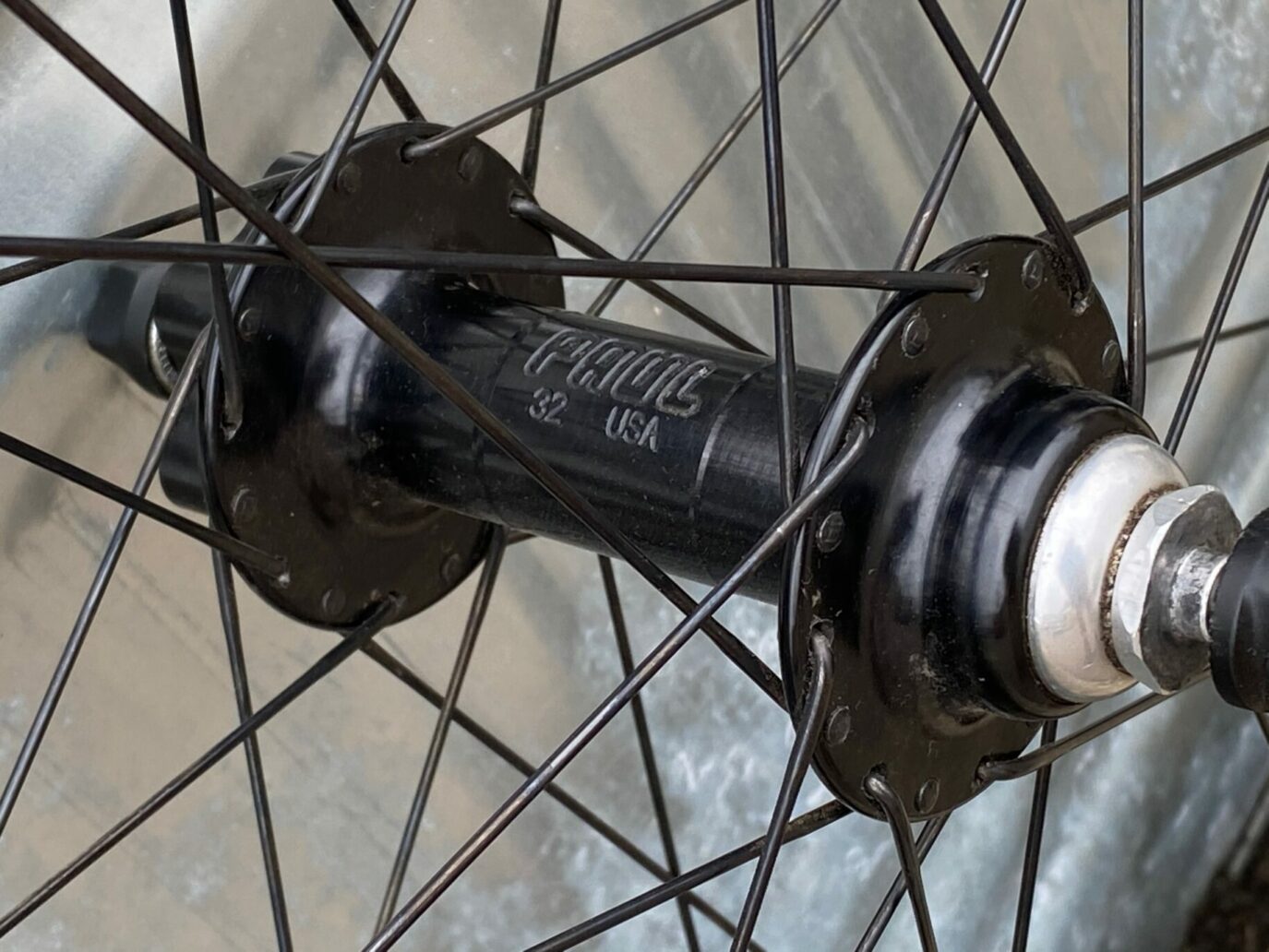 Out Back
The wide hub makes for really large bracing angles on the spokes. The resulting wheel is stiffer laterally, noticed most when cornering. The wheel feels super solid despite it's light weight. Out back is all business. The Paul hub is complimented by a Trials Freewheel from White Industries. This offers nearly instant pedal engagement. It makes a real nice sound when coasting as well. Both pieces are made in California by folks I call friends. They're perennial favorites around here.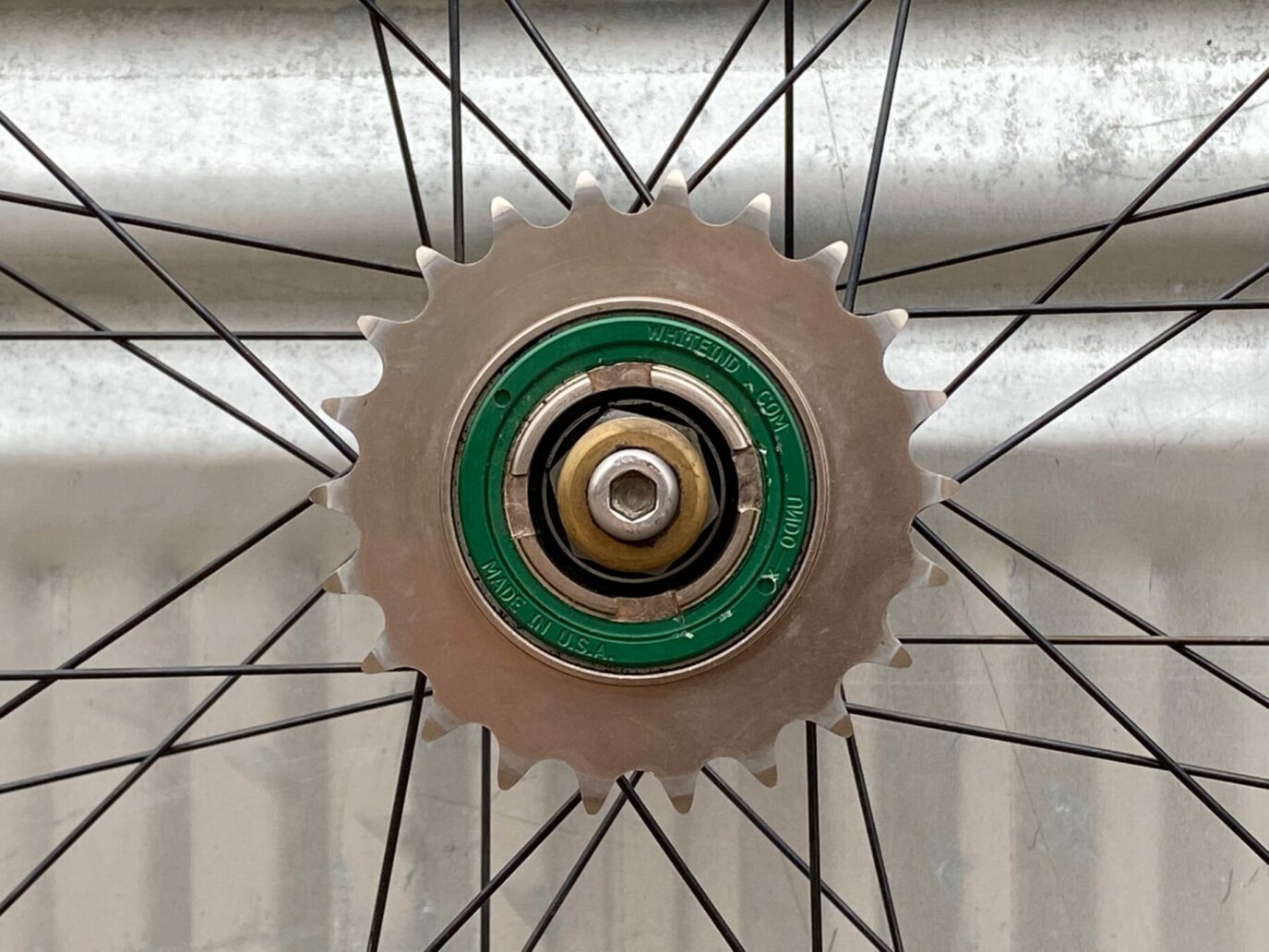 Rims and Spokes
Velocity Blunt SS rims are laced to the hubs with DT Competition Race Spokes. The rims are a favorite. They are light, wide and versatile. For cross country riding or high volume gravel tires they are a great choice. As with all Velocity rims they are available in a ton of custom options. The spokes are lighter than I'd use on a regular set of wheels for myself. The wide hubs front and rear on this build balance the more flexible spokes. They should ride great.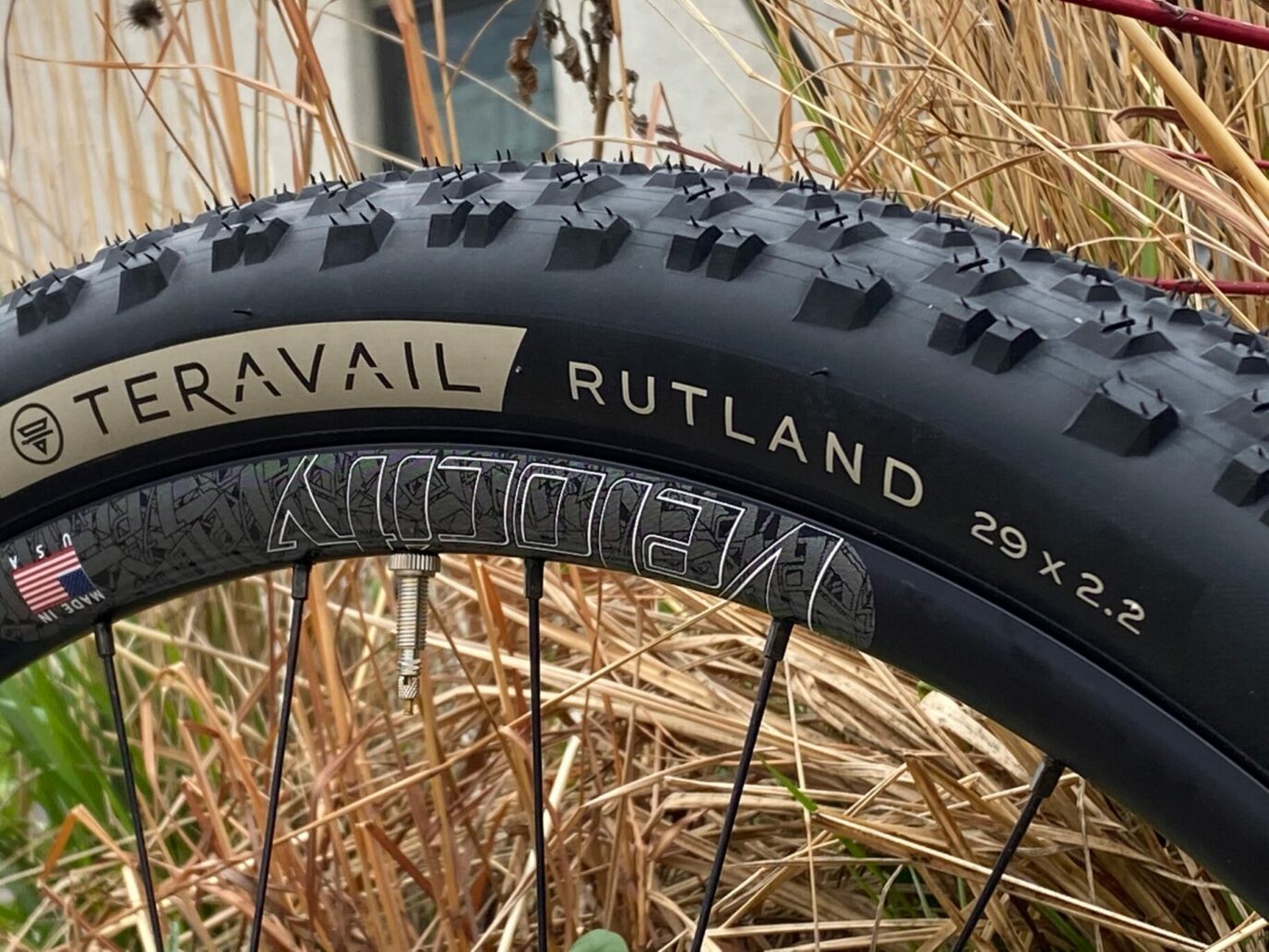 Tires
Teravail Ehline offers fast rolling with super confident cornering up front. This has been a solid performer for us in a ton of conditions. Ehline's are the best all around tire I've ridden in years. On the rear I chose Teravail's Rutland in 2.2″, its a proper fast rolling tire. It's round profile transitions through corners well and the has plenty of grip for climbs. Both of these are in Teravail's durable sidewall configurations. These support my weight at the lower pressures I prefer to run.