We're here for you
At Heath Creek Cycles the customer experience is everything. How you're treated matters. All are welcome here. Regardless of race, gender, religion, sexual preference, ability or whether you bought your bike here or not – all people are treated the same here.
We're committed to providing you the very best service. Heath Creek Cycles is built on small town, small business values. Our families have been in small business service in this community for over sixty years. Treating people right and conducting fair business are the foundations for all we do. Meg and Ben are lifelong Northfield residents raising two boys in and around the shop. Liam (7 yrs old) and Wes (2 yrs old) are frequent visitors and helpers around the shop! You'll see us planting gardens, fixing and of course riding bikes together.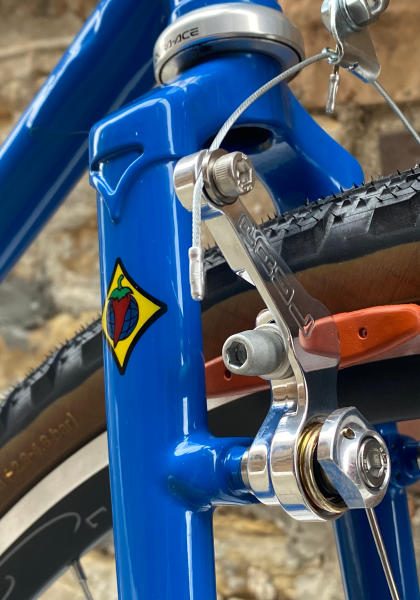 We've lived bikes for over 20 years
We offer professional mechanic services on all makes and models of bicycle. It doesn't matter who made it, where you bought it, or what state it's in, we can make your bike fly. From standard tune ups done in a timely manner, to full overhauls or rebuilds – we're here for you. Service is the core of our business. We take pride in even the smallest repair.
We currently carry bikes from Salsa, Surly, All-City, Gunnar and a few others. We specialize in working with customers to find the right bike for their needs. Making sure the bike fits well and is set up with complimenting accessories is a huge part of that process. What can we build for you?
Handbuilt wheels are a huge focus for our business. We use parts from companies like White Industries, DT Swiss, HED Wheels, Revel Wheels, Paul Components, Industry Nine, and many others. We build wheels to suit the individual rider. The possibilities and setups we've built span all types of riders and uses. Building wheels is a passion. We'd love to work with you on a set of your own!
Got a dream project in mind? Bike you love that needs some attention? Trip you're thinking of taking? Just wanna sip coffee on the deck and talk bikes? Come on by. We look forward to seeing you!